Business Phone Systems – Gone are the days of those old clunky big boxes screwed to the wall.  The telcos are still selling them if you're willing to buy, but the truth is these archaic telephone systems should be a thing of the past. The Modern Business Phone System should be flexible and integrate with the other ways your business communicates. Step into the future of communication with Cloud Hosted Business Phone Systems. Offering both 3CX and Microsoft Teams, we provide versatile solutions tailored to streamline your business communications. Explore their innovative features and find out how they can transform your operations.
Which
Modern
Business Phone System is right for your business

What are the top 10 features of 3CX?
Easy Management
Whether it's on-premise or hosted, 3CX is designed to be easy to manage
Cost Savings
3CX can help businesses save up to 80% on phone bills
Remote Work Support
With 3CX's iOS and Android apps, users can work remotely and still stay connected
App-Free Web Conferencing
3CX provides the ability to conduct web conferencing without the need for any additional apps
Live Chat
This feature allows instant communication with team members and customers
Easy Setup and Configuration
3CX is known for its straightforward setup process and easy configuration
Cloud-Native
Being a cloud-native system, 3CX eliminates the hassle of maintaining physical servers
Call Management
3CX offers advanced call management features like queues, hunt groups, and routing
Video Conferencing
3CX supports video calls, enabling face-to-face communication regardless of location
Integration Features
3CX can be integrated with CRM systems, offering skills-based routing, call recording, and a website plug-in for live chat & talk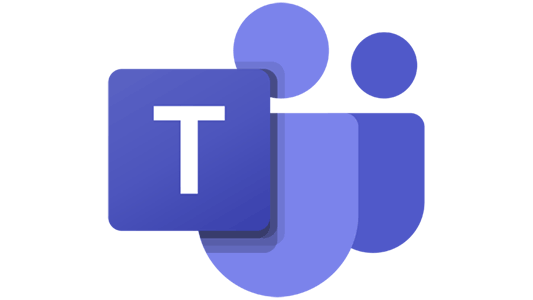 How does Microsoft Teams compare?
Direct Routing
This feature allows you to connect your SIP trunks directly into Microsoft Teams
Call Queues
Microsoft Teams supports call queues, providing traditional PBX functionality for incoming calls
Auto Attendant
An automated system that answers and routes inbound calls
Voicemail
Voicemail messages are transcribed and delivered to your email, allowing for convenient access
Emergency Calling
Microsoft Teams supports emergency calling, which can be critical in certain situations
Call Park
This feature allows a user to put a call on hold and have it picked up by another user
Caller ID
Microsoft Teams supports Caller ID, displaying the identity of incoming callers
Call Transfer
This feature allows users to transfer active calls to other members or devices
Integration with Office 365
Microsoft Teams is integrated with Office 365, making it easy to schedule meetings, share files, and collaborate on documents
Device Support
Microsoft Teams supports a wide range of devices including desk phones, conference phones, and Teams-certified headsets
Frequently Asked Questions
Choosing the right business phone system is a crucial decision that can significantly impact your business's ability to communicate effectively and efficiently. Our adept IT support team, renowned for its efficiency and expertise, offers some key considerations to guide you through this process.
Firstly, consider the size and needs of your business. If you're a small to medium-sized business with a need for flexibility and scalability, a VoIP system such as one offered by 3CX might be an ideal choice. On the other hand, if you are a larger organization with complex needs, a unified communications solution like Microsoft Teams could be more suitable.
Secondly, assess the compatibility of the phone system with your existing technology infrastructure. Seamless integration is key to avoid potential disruptions and ensure smooth operations.
Thirdly, take into account the range of features the system offers, such as call waiting, auto attendant, and virtual phone numbers. These can greatly enhance communication efficiency and professionalism.
Lastly, evaluate the level of customer support provided by the manufacturer. Reliable and timely support can be instrumental in resolving potential issues and ensuring uninterrupted communication.
In essence, choosing the right business phone system involves careful consideration of your unique business needs, budget, and future growth plans. Trust in our expertise to guide you in this journey, ensuring you make a choice that resonates with your business ethos and propels your business
When evaluating the best phone systems for small businesses, it's essential to consider multiple factors such as scalability, features, compatibility, and customer support. Both 3CX and Microsoft Teams stand out as strong contenders in this regard.
3CX is a robust VoIP system known for its flexibility and scalability, making it particularly suitable for small to medium-sized businesses. It offers a wide range of features, from traditional call handling functions to more advanced capabilities such as video conferencing and CRM integration.
On the other hand, Microsoft Teams, a unified communications solution, integrates seamlessly with other Microsoft products, making it an excellent choice for businesses already using Microsoft's suite of tools2. It offers features like instant messaging, file sharing, and video conferencing, facilitating efficient internal and external communication.
Each system has its strengths, so the best choice depends on the specific needs and circumstances of your business. Both 3CX and Microsoft Teams have proven track records and strong customer support, providing businesses with reliable options for their communication needs.
Certainly, it's possible to run a business phone system on 4G. 4G LTE connectivity provides fast and reliable internet speeds, which can effectively support various business applications and services, including business phone systems1. VoIP (Voice over Internet Protocol) technology, which many business phone systems utilize, works well over 4G internet2. This allows businesses to make and receive calls using their data, often at a lower cost than traditional phone services. Additionally, 4G can serve as a reliable backup for business phone systems in case of primary internet connection failures34. However, it's important to note that while VoIP works on 4G, they are not the same—VoIP is a technology that allows voice calls to be made over internet connections, while 4G is a type of network that can support this technology.