We'll safeguard your systems

You'll get predictable costs

We'll document everything

You'll have a single point of service

Customised app to access IT support & training

We support Windows & Mac

You'll have IT Peace of Mind
#1 for IT Support Sydney & Suburbs
– When Experience Counts
Business Owners know how frustrating it can be dealing with incompetent and slow IT Support companies. Whether it's the one-man band that you never seem to be able to get a hold of or the IT company that makes you wait days just to get a simple task done. That's why we formed 4iT. We've invested in the latest desktop support systems and the most capable staff to make sure you're looked after the way you should be.
There is no IT Support company that is more focused on customer service than 4iT. We're so confident on the level of computer support we provide we'll never lock you into an extensive helpdesk support contract only to find that you've made the wrong decision down the track.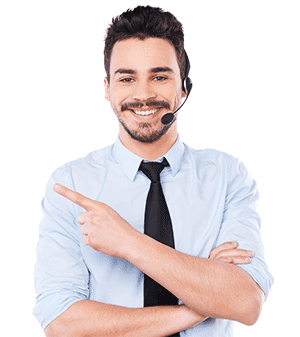 How we help you...now
Our services
We'll provide you with an IT Help Desk
IT Support & Service
A friendly helpdesk where you can log a ticket for all your IT Support issues. 
Over 92% of all requests to our IT Support desk can be handled remotely. If it can't be fixed remotely we'll come onsite and get you back up and running.
We'll guarantee everything is backed up
Managed Backups
We'll highlight any weaknesses in your backup stratagey and provide recommendations to protect your valuable data. We'll monitor abd test your backups to ensure they are always working as expected.
Make sure your computers are secure
Security & Threat Protection
We'll check all your systems and make sure they are as secure as they can be. On top of this we'll install Sophos Intercept X Advanced on your devices further safeguarding your data.
And make sure everything is kept updated
Managed Maintenance
We'll automatically monitor and deploy any patches and updates to your servers, computers and any IT infrastructure behind the scenes ensuring that they are always up to date.
We'll help you plan as your business needs change
Managed Monitoring
24/7/365 Monitoring of your IT and Cloud Infrastructure using our specialised software. It lets us know early on how everything's going and if there are any issues that need addressing.
We can procure new computer systems & equipment
Computer Procurement
When it comes time to purchase new computers speak to us!  We know the models which are the most reliable and best performing.
We can provide a modern phone system
Managed Voice
Gone are the days of old clunky phone systems installed in the office. We can deploy the latest in VoIP phone systems which you can access via a handset, smart phone and even as a browser extension.
Investment in Innovation – IT Support Sydney

IT Support, Order Services & Training with only a double click!
Easy to log support tickets and check the status without sitting on the phone
Order new services
Knowledgebase Articles
Get access to training
and much more. Essentially it's a collaboration between your company and ours to provide your staff with everything they need IT to excel at their job.
Clients sized 5-75 staff partner with 4iT because they need an IT Partner which is bigger than a "one man band" but still flexible enough to adopt to the ever changing small business landscape.  Don't just take our word for it, see what the many happy clients are saying..
Ready to find out more?
No hard sell, period.

Get in touch with us today by filling in the form or by calling us during business hours.  We're a friendly bunch and would love to see if we can help you.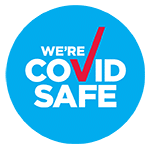 During these unprecedented times, we are now conducting meetings virtually using Zoom or Microsoft Teams where possible.