Lets say you have a small business and you have a fleet of iPhones. You want to be able to track your iPhones in case they are:
Lost
Stolen
Locating your Service team
Health & Safety
There are a few Mobile Device Management platforms out there these days which can achieve this such as Maas360, Air Watch and others which are built in to Managed Service Providers offerings like GFI Max. These Mobile Device Management services can do a lot more than just tracking your mobile fleet across multiple platforms but it all comes at a price.
So what do you do if your employees are all using company owned iPhones and you just want to locate them?
Use the Find My Iphone feature built right in to Apple's iCloud offering using a centralised account.  What this will do is allow you to track your iPhones using a single account whilst still allowing your iPhones to:
Retain their individual Apple Id for Apple Store purchases
Sync via Itunes for backing up of personal data
Without further ado here's how to set it up….
Step 1. Create a New Email Address
Depending on the email system at your company you can create a new email address, repurpose and existing one or add an alias.  Make sure this isn't an email address used for any other apple services.
Step 2. Create a New Apple ID
Go to https://appleid.apple.com and click on "Create an Apple ID"  Create the Apple ID using the email address which you created in the previous step.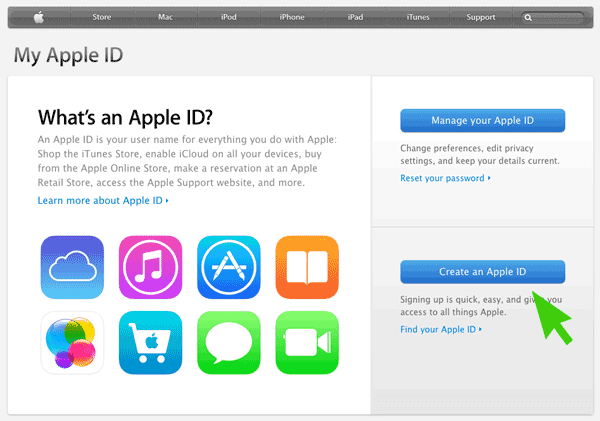 Step 3. Verify your Apple ID
Be on the look out for the verification email from Apple and verify your new Apple ID.
Step 4. Delete the Existing iCloud Account on the first phone
Tap Settings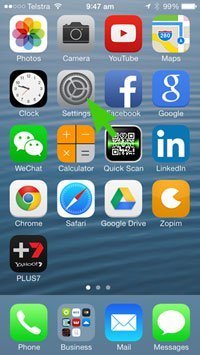 Tap iCloud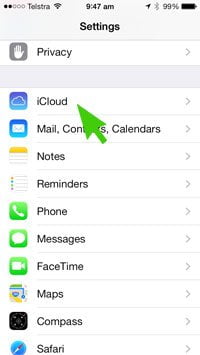 Scroll down to the bottom and delete the account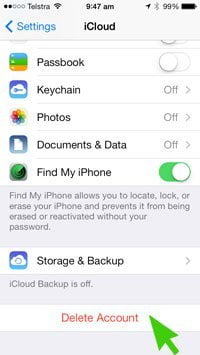 Confirm by tapping "Delete My Account" again.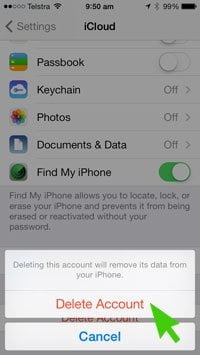 Enter the Password (if prompted)and click on "Turn Off"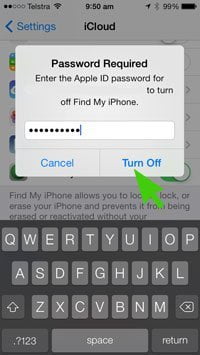 Step 5. Add your new Apple ID to the iPhone
Click on iCloud Again and enter the Apple ID credentials we created previously and Sign In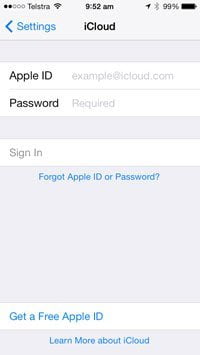 Agree to the terms and conditions
When prompted to Allow iCloud to use the location of your iPhone click on OK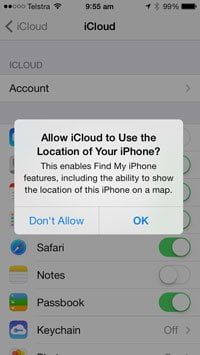 From the iCloud screen turn off all iCloud features except "Find My iPhone"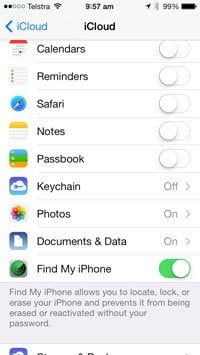 Click on "Storage & Backup" from the same screen and turn off iCloud Backup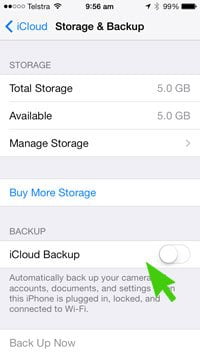 IMPORTANT: Before we move on confirm the only service activated under iCloud is "Find My iPhone"
Step 6. Locking down the iPhone
Whilst this step is optional it is highly recommended.  If you don't lock down the iPhone your employees may inadvertently turn on the iCloud features which we previously disabled.  This can cause privacy concerns and cause photo's, contacts etc.. to sync across the company devices. – Not something you really want happening.
Please ensure that before following this procedure any accounts that need to be added to the iPhone have already been set up and are functioning correctly as your staff will be locked out of making changes to the accounts.  This includes any email accounts, twitter, facebook etc…  If you have a policy of not letting your staff use these applications on their company supplied phones now is a great time to delete them as well.
From the home screen tap on settings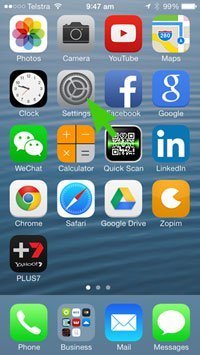 Tap on General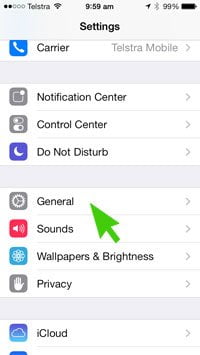 Scroll down and tap on Restrictions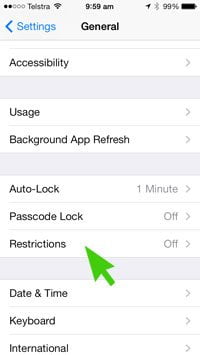 Tap on "Enable Restrictions" and enter a secret four digit passcode
Scroll down to PRIVACY and tap on "Location Services"
Tap on "Don't Allow Changes"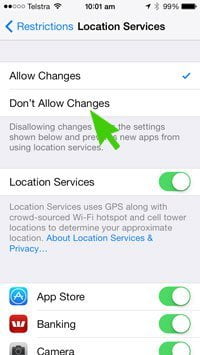 Back to the Restrictions page scroll down to the ALLOW CHANGES menu and click on Accounts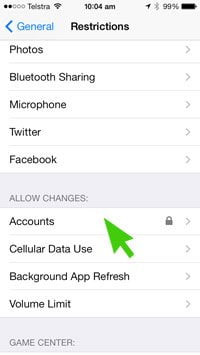 Click on Don't Allow Changes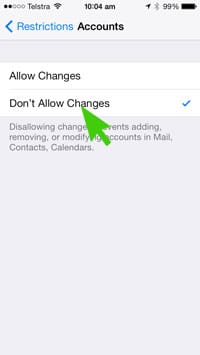 Test out the phone
From the home screen tap on Settings and make sure iCloud is greyed out.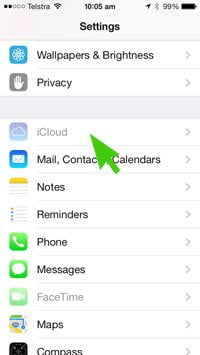 Repeat these steps for each additional phone you want to add to your company fleet
Check out the location on iCloud
Go to https://www.icloud.com and sign in with your new Apple Id.
Click on Find My iPhone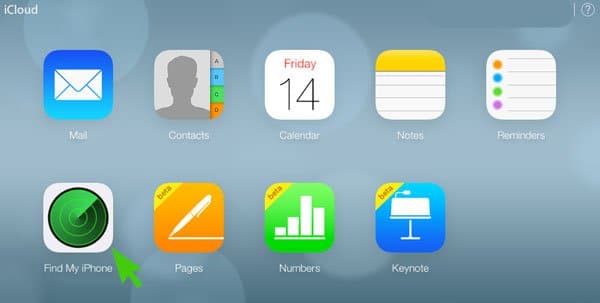 There you go, you can now see the location of all your phones.