In this article we are going to show you how to check the space taken up by your Outlook 2013 profile.
Step 1. Right Click on the Mailbox
From the mail view right click on the Mailbox.  This is the topmost part of your mailbox right above the Inbox folder.
Click on Data File Properties
Step 2. Click on Folder Size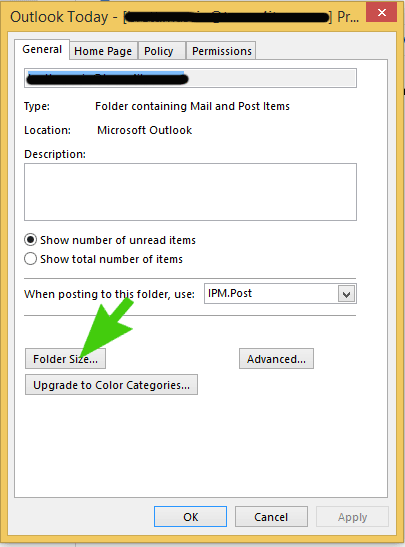 Step 3. Check the Folder Size
From the window that pops up you will be able to see the space taken by your Outlook 2013 profile.  If you are connected to an IMAP or Exchange Server you can also click on the Server Data tab to see how much space is taken online as well.