When trying to update WordPress plugins all at once from the WordPress Updates section you may receive the following error:
An error occurred while updating could not remove the old plugin
If you try to update the WordPress plugins individually it may show that the plugins have updated however when going back to the WordPress Updates section it is still showing that the plugins have not been updated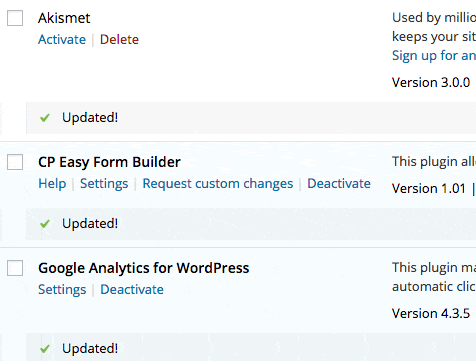 Installing a new WordPress plugin ends up in the error:
Could not create directory.  Plugin install failed.

Cause
The permissions are not correct in the plugins folder.
Resolution
Log in to the website via FTP and set the permissions as 755 for the plugins folder.