Depending on your country of residence it make sense to secure your Synology NAS by denying access to any country which doesn't need access.  Here in Australia it makes sense blocking access to all other countries unless you really need to.  This doesn't stop the Synology from calling out and accessing services abroad.
Below are the screenshots of the settings we typically would use – click on any of the images to see the full details
Edit the firewall rules before enabling the firewall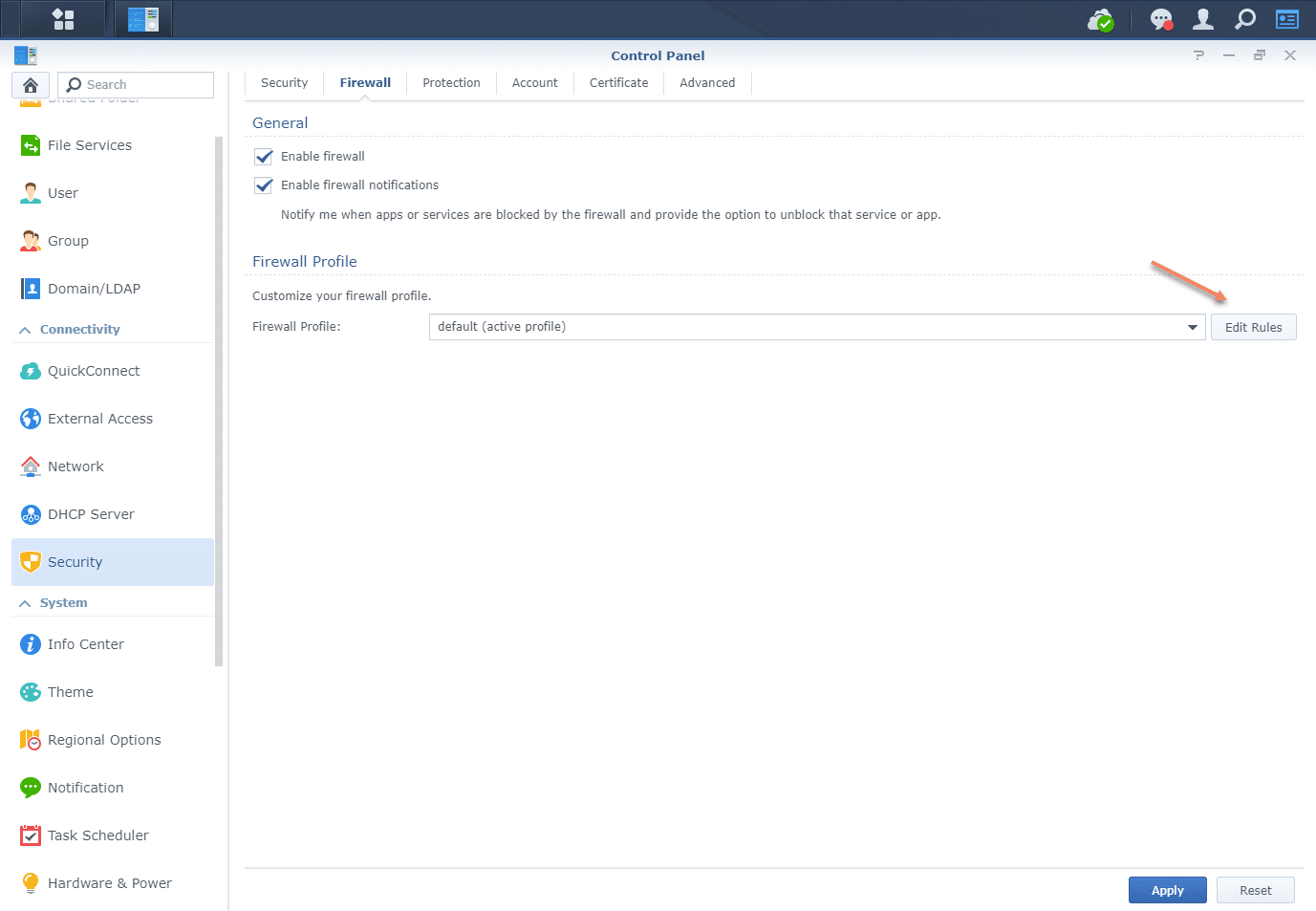 Here's where most of the magic happens.  What you need to do is create a minimum of 2 rules.  One allow rule for Australia and one or more rules for your internal network.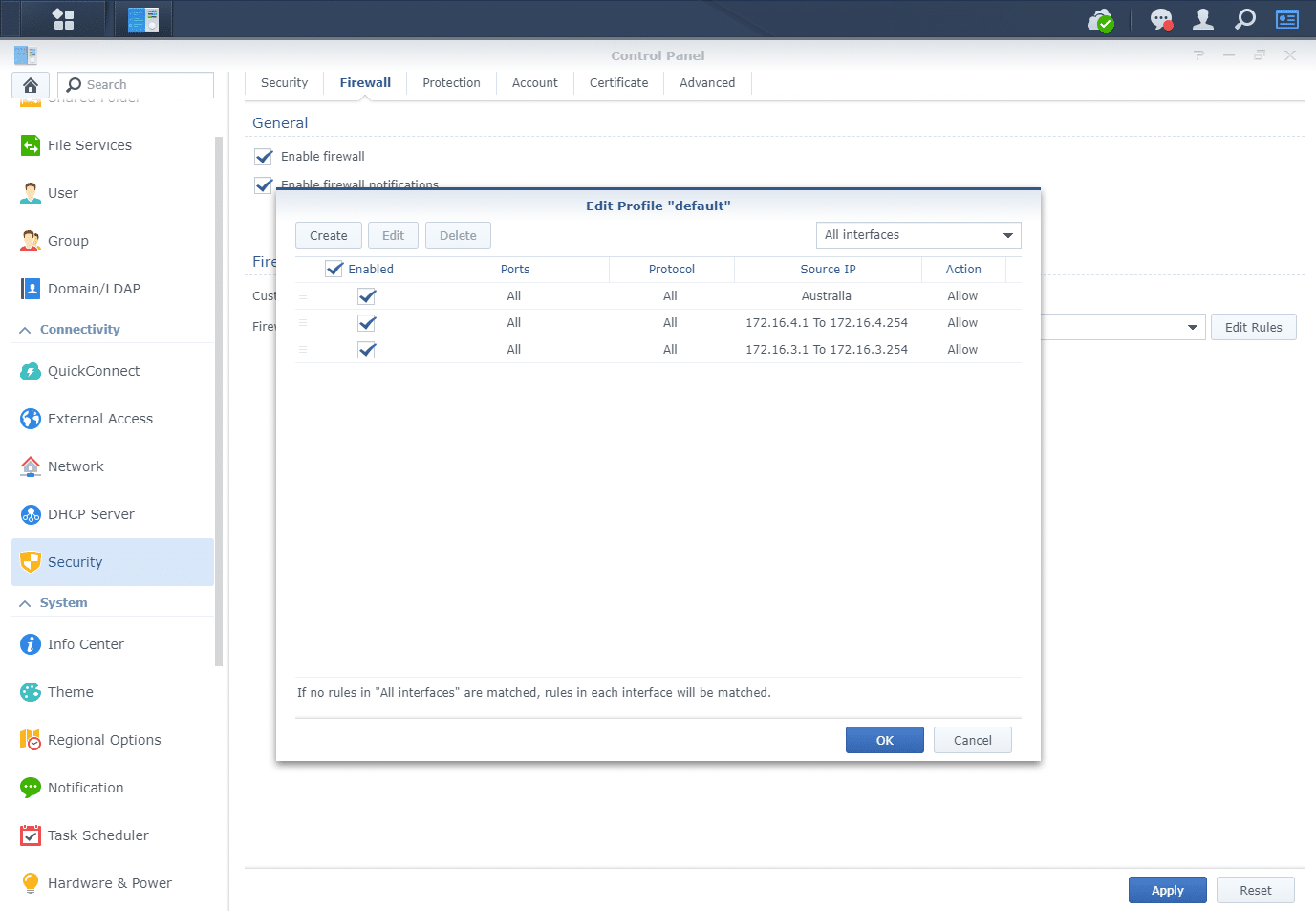 In the previous screen we were working in All Interfaces.  We now need to go in to each of the individual Lan's and change a setting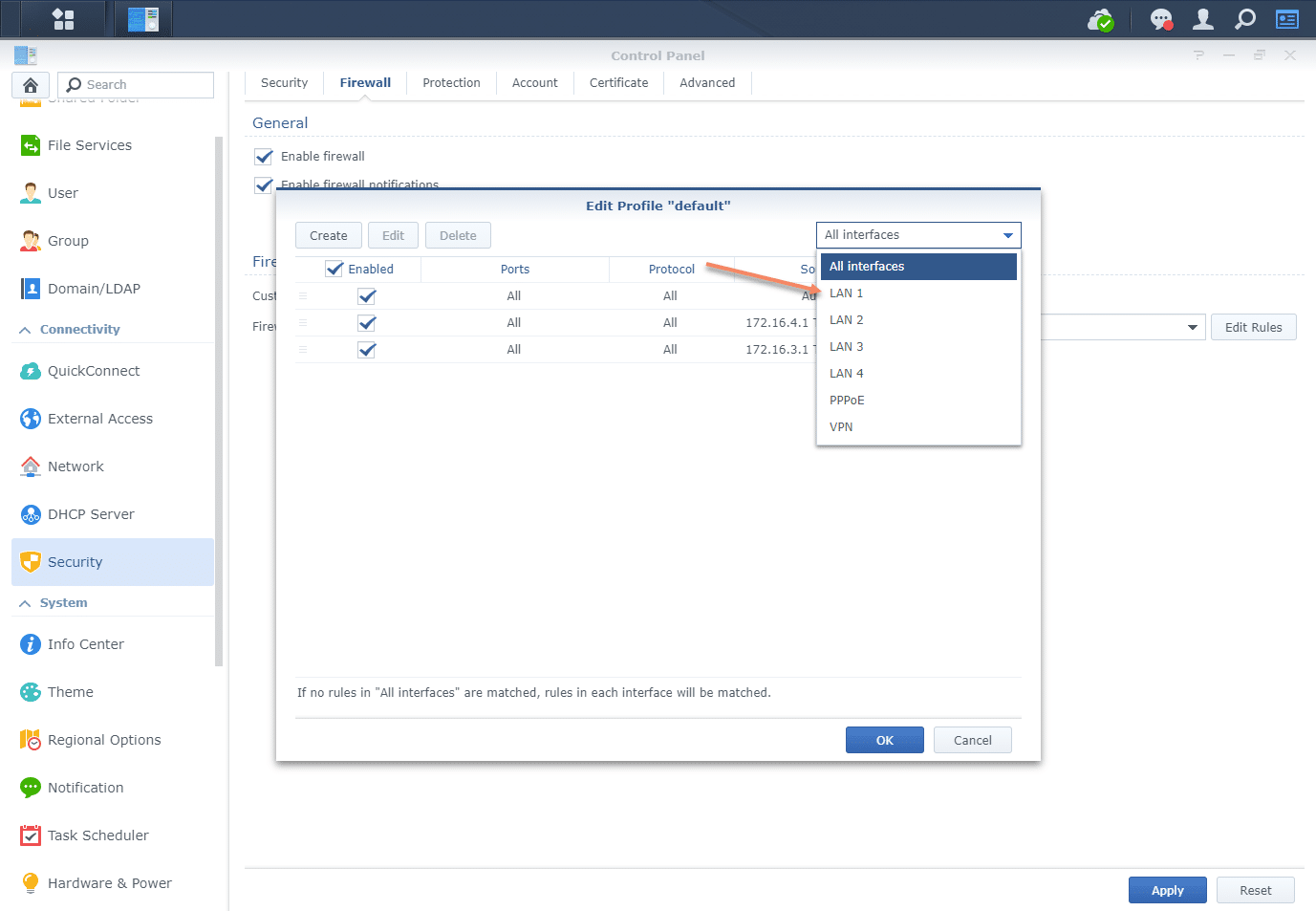 We need to now check the Deny Access radio for each of the Lan's.  I'm sure you can see how this can be configured with specific rules but for the sake of the exercise let's keep it simple.